Nominate NMPS Staff for Recognition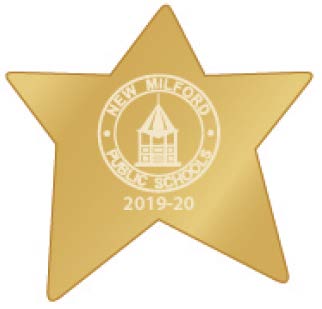 Congratulations to the February 2020 "Stars"
Marni Gross
Kathleen Lewis
Joseph Raps
Sasha Salem
Betsy Stewart
Christina Strell
Special congratulations to Kathleen Lewis who will drive the Ingersoll courtesy car for the month!
"Stars" of the Month

Throughout the 2019-20 school year, we will continue to publicly recognize NMPS staff members for the good work they do to positively impact our students and/or the community of New Milford and we would like you to help! Parents, students, and fellow staff members are invited to complete a short online form to nominate a New Milford Public Schools staff member: whether it be a teacher, guidance counselor, nurse, paraeducator, school psychologist, secretary, social worker, administrator, cafeteria worker, custodian, coach or another support person
of your choice. You are welcome to make a nomination at any time and for as many deserving staff members as you wish.
From all the forms submitted, six honorees will be selected each month, one from each school and one non-school specific honoree. All honorees will be invited to attend the Board of Education monthly meeting for public congratulations where they will receive a star lapel pin as a small symbol in recognition of their "star" qualities. In addition, thanks to our continuing partnership with Ingersoll Automotive of Danbury, one lucky honoree each month will be gifted at random with a courtesy car to drive for the month.